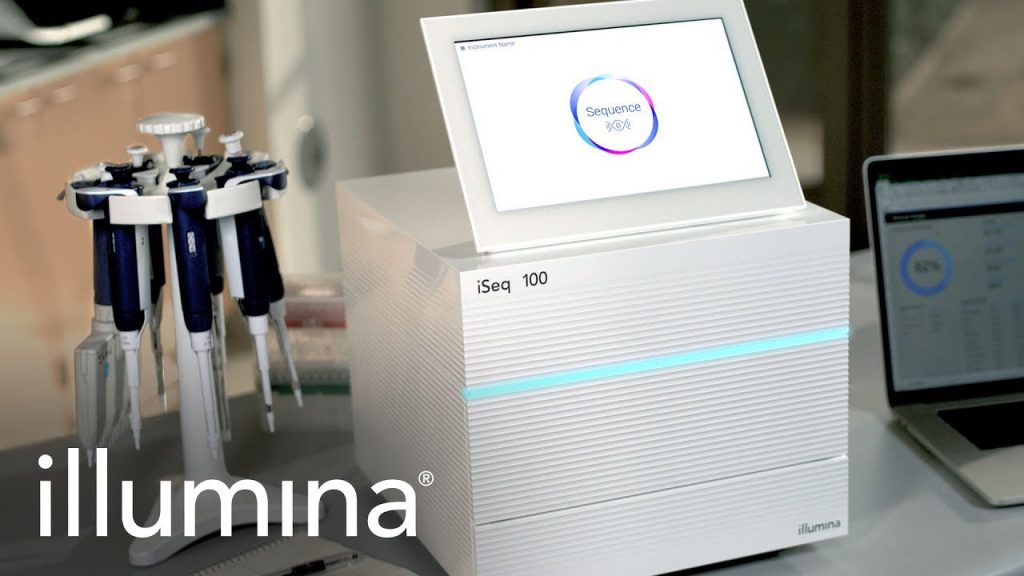 The iSeq 100 Sequencing System makes next-generation sequencing easier and more affordable than ever. Designed for simplicity, it allows labs of all sizes to sequence DNA and RNA at the push of a button. Discover more—without the cost.
MiSeq System can help you access a broad range of applications with this high-performance benchtop sequencer. Optimized library preparation kits, push-button sequencing, and automated data analysis provide an easy-to-use, DNA-to-results solution.
The NextSeq 550 System brings the power of a high-throughput sequencing system to your benchtop. With tunable output and high data quality, it provides the flexible power you need for whole-genome, transcriptome, and targeted resequencing.
NextSeq 2000 is redesigned from the ground up to maximize future proofing, offering sequencing power for high throughput applications. Offering scalability for evolving needs and larger studies, it supports a vast variety of applications, including: single-cell gene expression, whole-exome sequencing, and shotgun metagenomics
NovaSeq 6000 System offers deeper and broader coverage through advanced applications for a comprehensive view of the genome. Unlock the full spectrum of genetic variation and biological function with high-throughput sequencing.